Powerhouse real estate industry executive to lead company in continued growth
MADISON, N.J., June 27, 2023 /Realty Wire/ — Better Homes and Gardens® Real Estate (BHGRE), the dynamic real estate network within the Anywhere Real Estate Inc. (NYSE: HOUS) portfolio of brands, today announced a new leader for the BHGRE brand. Effective immediately, Ginger Wilcox will serve as brand president of BHGRE, stepping into the role that was long occupied by industry icon Sherry Chris, who recently became an executive advisor for Anywhere Brands. Wilcox will serve BHGRE's global network of more than 12,000 affiliated brokers and independent sales associates and approximately 420 offices across the United States, Canada, Jamaica, The Bahamas, Australia, and Turkey.
Wilcox moves to the helm of BHGRE after holding several prominent leadership roles spanning real estate technology, brokerage, and transaction services. She brings a proven track record of developing and growing unique brands in the industry, having served as Head of Industry Marketing and Relations for Trulia, an online real estate marketplace, where she focused on marketing innovation and digital engagement. Early in her career, Wilcox developed an award-winning online real estate brand and brokerage, Marin Fine Properties, which was honored as a finalist for the Inman Innovator Awards for most innovative real estate website, as well as a finalist for the National Association of REALTORS® Center for REALTOR® Technology Spotlight Awards.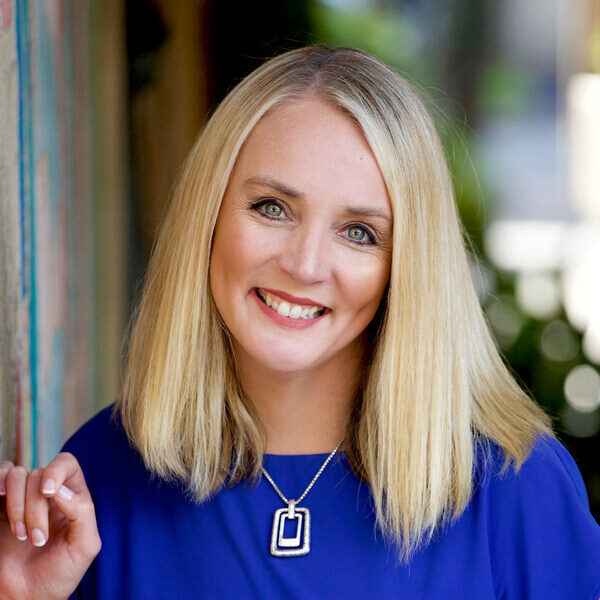 Wilcox most recently served as Co-CEO and Chief Revenue Officer of RealSure, the joint venture between Anywhere and Home Partners of America that developed innovative solutions to reduce friction in residential real estate transactions. Prior to RealSure, Wilcox was Chief Experience Officer at Homepoint, a leading mortgage lender that, under Wilcox's strategic direction and brand building efforts, grew into the third largest wholesale mortgage lender and the 10th-largest non-bank mortgage lender in the United States with over 400,000 customers.
"Ginger is the perfect person to lead the premier real estate lifestyle brand of Better Homes and Gardens Real Estate as she is experienced at growing companies and differentiating the unique value of brands," said Liz Gehringer, president and CEO of Anywhere Franchise Brands. "She continues to showcase herself as a force of change through the broader real estate industry and will be a huge asset to the network of dedicated franchise owners, brokerage leaders, and affiliated agents."
She has consistently been recognized by the industry for her impact and distinct experience, including recognitions as a member of the SP200, an Inman Top Real Estate Influencer, a 2020 HousingWire Tech Trendsetter, and a multi-time HousingWire Woman of Influence.
"Ginger has demonstrated a laser focus on customer experience and high output results in fast-paced environments throughout her career," said Sue Yannaccone, president and CEO of Anywhere Brands and Anywhere Advisors. "She understands how to harness the power of a brand while keeping an eye toward innovating for the future, and we're so excited to bring her perspective to further elevate Better Homes and Gardens Real Estate in the industry."
"As a third-generation real estate agent, I am fortunate to have an insider perspective on how the real estate industry is rapidly evolving and challenging us to adapt and innovate," said Wilcox. "I am thrilled to have this opportunity to lead the BHGRE network of affiliates and agents. I look forward to leveraging my passion and skills for building strong brands and exceptional customer experiences so that, together, we can create a sustainable future for both the communities we serve and for our industry."
Chris, who previously served as the leader of BHGRE and ERA Real Estate, is collaborating closely with Yannaccone and Gehringer in her capacity as executive advisor to facilitate continued growth throughout the Anywhere network of franchisees across its six brands: Better Homes and Gardens® Real Estate, CENTURY 21®, Coldwell Banker®, Corcoran®, ERA®, and Sotheby's International Realty®.
About Better Homes and Gardens Real Estate LLC
The Better Homes and Gardens® Real Estate network is a dynamic real estate brand that offers a full range of services to brokers, sales associates and home buyers and sellers. Using innovative technology, sophisticated business systems and the broad appeal of a lifestyle brand, the Better Homes and Gardens Real Estate network embodies the future of the real estate industry while remaining grounded in the tradition of home. Better Homes and Gardens Real Estate LLC is a subsidiary of Anywhere Real Estate Inc. (NYSE: HOUS), a global leader in real estate franchising and provider of real estate brokerage, relocation, and settlement services.
The growing Better Homes and Gardens® Real Estate network includes approximately 12,400 independent sales associates in approximately 420 offices serving home buyers and sellers across the United States, Canada, Jamaica, The Bahamas, Australia and Turkey.
Better Homes and Gardens® Real Estate, the Better Homes and Gardens Real Estate logo, and BHGRE® are registered service marks owned by Meredith Operations Corporation and licensed to Better Homes and Gardens Real Estate LLC. Better Homes and Gardens Real Estate LLC fully supports the principles of the Fair Housing Act and the Equal Opportunity Act. Each office is independently owned and operated
Media Contact:
Leah Wright
Leah.Wright@anywhere.re
SOURCE Better Homes and Gardens Real Estate LLC